3 Reasons Why You Need To Stan The K-Pop Group NOIR
Updated: Sep 13, 2019
If you're on the lookout for new up-and-coming K-Pop group to stan, I've got you covered. Truth to be told I learned about NOIR only recently thanks to the partnership with K-Dance camp that is about to organize a NOIR fan meet up this week in South Korea (stay tuned as our guest blogger and K-Dance camp dancer Daniella will cover that and more). For those of you who have no idea who I'm talking about, NOIR (느와르) is a 9-member South Korean boy group under LUK Factory.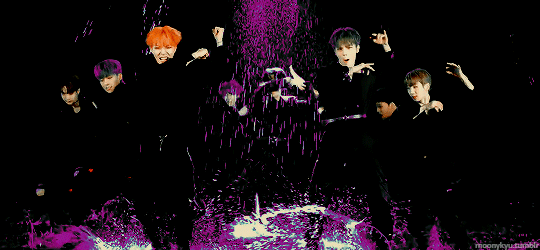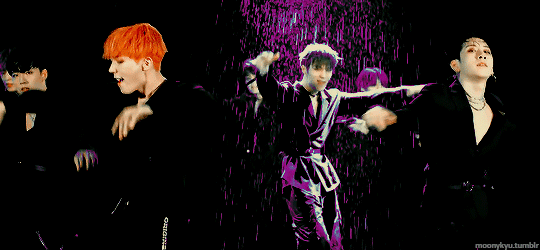 Out of nine, three of the members – Yoonsung, Yonguk and Hoyeon have participated in Mnet's hit project boyband reality show, Produce 101 Season 2. Yonguk, Hoyeon and Seunghoon were also in a musical in Japan called "Altar Boyz". The other 5 members are Junyoung, Siha, Siheon, Daewon, and Minhyuk.
NOIR officially debuted on April 9, 2018 with a song 'Gangsta'.
If looks, charms, vocals, dance skills, and rap style, with a dose of interesting personalities, are on your stan criteria, then NOIR is what you're looking for.
Here are 3 reasons why you should stan K-Pop group NOIR pronto:
1. "Gangster" will have you fangirling/fanboying for days to come
I personally have a soft spot for bad boys and I bet I am not the only one. If you still haven't watched NOIR's debut song Gangsta from their Twenty's NOIR album, it's all you needed to fall in love with this new idol group. It is a Moombahton electronic dance music which is full of masculine moments. It tells the story of how a boy wants to occupy solely the thoughts of a girl who he fancies. The track highlights the group's appeal by showcasing rough rapping and emotional vocal parts. Speaking of rapping, pay close attention to Seunghoon, Yunsung, Minhyuk and Hyoyeon's rap parts. They look up to BTS as an inspiration, which by the way also started as a boy group with a hip-hop and gangster image during their debut (do you know which song I'm talking about? 😉)
And now let's get acquainted! NOIR, this is Soju fam. Soju fam, this is NOIR.
Shin Seunghoon (신승훈) – Leader, vocalist, rapper
Kim Yeonkuk (김연국) – Vocalist
Lee Junyong (이준용) – Vocalist