From K-Pop To Jay-Z: 7 Fun Facts Each Jay Park Fan Needs To Know
Updated: Nov 13, 2019
We are exactly 7 days away from Jay Park's long-awaited Sexy 4 Eva world tour concert in Vancouver and I struggle to contain all my excitement that's been steadily building as soon as he announced the world tour cities. To prepare you for what's to come, I compiled a concert Spotify playlist as well as 7 facts every Jay Park fan needs to know.
FACT 1: Seattle Beginnings
Jay Park was born on 25th of April 1987 and was raised in Seattle, USA. Like many Asian families, Park's mom had aspirations for him to be a doctor or lawyer. That wasn't happening, because Jay Park was skipping school to go break dancing at a Seattle-based B-boy crew, Art of Movement (AOM). Jay was curious about hip-hop since the second grade, convincing an older cousin to share music despite the foul words. Counting West Coast gangsta rapper Warren G and the sitcom "The Fresh Prince of Bel-Air" as inspirations, he started rapping by the fourth grade.
Fortunately for him, Jay Park's mom eventually relented and suggested he enter into a locally advertised talent audition, which turned out to be organized by one of the biggest K-pop labels, JYP Entertainment. Not thinking much would come of it, Jay, then 17, skipped out of the audition early to grab fast food at Taco Bell. It was left up to his mom, who had stayed behind after Park had preformed, to relay the news that he had been selected to travel to South Korea.
And so began Park's entry into the music industry, as the face of K-pop boy band, 2PM.
He thought he'd go for a couple of years to help his family out. Success didn't come easy to Jay Park. At that time, it was just him, his mom and his younger brother Jehan, having money problems. They couldn't afford to pay the electric and water bill so travelling to South Korea made sense.


FACT 2: Short Lived Career With 2PM


Jay Park flew to South Korea where he became a trainee under JYP Entertainment in 2004, before making his debut as the leader for boy group 2PM four years later. Jay Park's new life in Seoul proved difficult. Today Park is near fluent in Korean, but back then was only a beginner.




Once he settled, he experienced a huge culture shock from the seniority system, the food to the way Koreans did things. Up until then, for him music was a hobby and fun, but in Korea, it was a relentless training where he had to practice from 10 a.m. to 10 p.m. Jay Park complained about the challenges of life in the boy band on his MySpace page. The offensive comments were leaked publicly in 2009 and facing a fan backlash, he left the group and went back to the USA.




FACT 3: Successful Korean Comeback


After leaving the K-Pop world, Jay moved back home to the Seattle area and started working at a used car shop. While there, he uploaded a cover video of B.o.B's hit "Nothin' on You" onto YouTube, inserting his own lyrics and rap.
The video went viral, with more than two million views in less than a day.
"I don't give up," said Park. "I wasn't attached to the fame or the lifestyle ... The main point in the beginning was to support my family."
The video's success helped Jay Park to return to the music business. He made his Korean comeback in July 2010 and signed a contract with SidusHQ. In May 2011, he released his first mini-album "Take A Deeper Look", which went multi-platinum.
Additionally, he also set a new record as the first artist to win a music program award on a debut stage, when he took home first place on KBS "Music Bank", with the song "Abandoned". Apart from that, he also took home the "Bonsang" award at the 2011 Golden Disk Awards.
FACT 4: Founding AOMG + H1GHR Music
Following success as a solo artist, Jay Park took his career to a whole new level by setting up his own label. The record label, AOMG, was established in 2013 and became the home to South Korean R&B and hip-hop acts including Simon Dominic, Ugly Duck and Loco.
Additionally, Jay Park owns H1GHR Music, which he founded in 2017, and it's co-owned with American producer Cha Cha Malone. Their independent record label manages artists like Sik-K and GroovyRoom. Through his music, he hopes to reform the image of the Asian male, from being seen as "people who are good at math" to be "sexy too."
"Me being in the system in a group with the company, I didn't have much to express myself," said Park. "(Now) I finally have the freedom to do what I wanted to do."




FACT 5: Signed To Jay-Z's Label Roc Nation
On July 21, 2017 Jay Park made history by becoming the first and only Asian artist signed to Jay-Z's label, Roc Nation, that also represents artists including Jay-Z, Rihanna and DJ Khaled. The announcement was made official by the people at Roc Nation themselves, when they released a statement on their official Twitter account announcing that they have signed Jay Park as their recording artist. 
How dope it is when you get to rub shoulders with icons like Jay-Z and Beyonce?
FACT 6: TV Shows
Jay Park has made a number of appearances in variety shows and programs throughout his career. His appearance as a regular cast on shows include KBS "Immortal Songs," "Saturday Night Live Korea" as well as "Show Me The Money" (this show probably rings a bell as DJ Zwoofer plays tracks from it at the Dark Room each Soju Sunday).
In addition to appearing on Korean TV shows, he also got the chance to become one of the judges for "Asia's Got Talent" for two seasons. You might have also caught him on the MTV Asia program "Yo! MTV Raps Asia."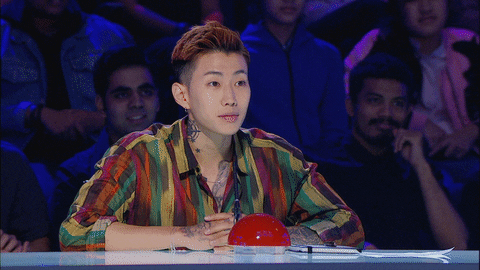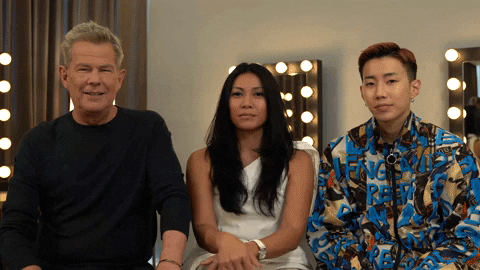 FACT 7: Collabs
Jay Park is well known for his collaborations with other artists, regardless of country. He is no stranger to collaborating with Dok2 and The Quiett of Illionaire Records, Ye Eun from Wonder Girls, Epik High, G.NA, Far East Movement, Hyolyn, Charli XCX and most recently with Jessi to just name a few.
To date, Jay Park has collaborated with approximately 181 recording artists throughout his career, and counting! The data was compiled by his fans on Twitter, and even Jay Park himself acknowledged the list.
Now that you are all caught up on Jay Park's career, it's time to catch up on Sexy 4 Eva concert setlist. 👇👇👇
Do you have any other fun facts to share? Hit us up in the comment section 😉
One of my favourite Jay Park's songs is Soju (ok, I may be a bit biased) along with I Like 2 Party, Me Like Yuh and Lotto! Speaking of soju, Soju Sunday takes place right after Jay Park's concert and is literally minutes away from Vogue theatre. We will be bringing Pepero boxes and also Jay Park photo props on sticks for that perfect post-concert selfie. 🤳🤳🤳
Credit: Koreaboo and Soompi Cover Image: Genius Images: Jay Park's Instagram Gif Images: Giphy